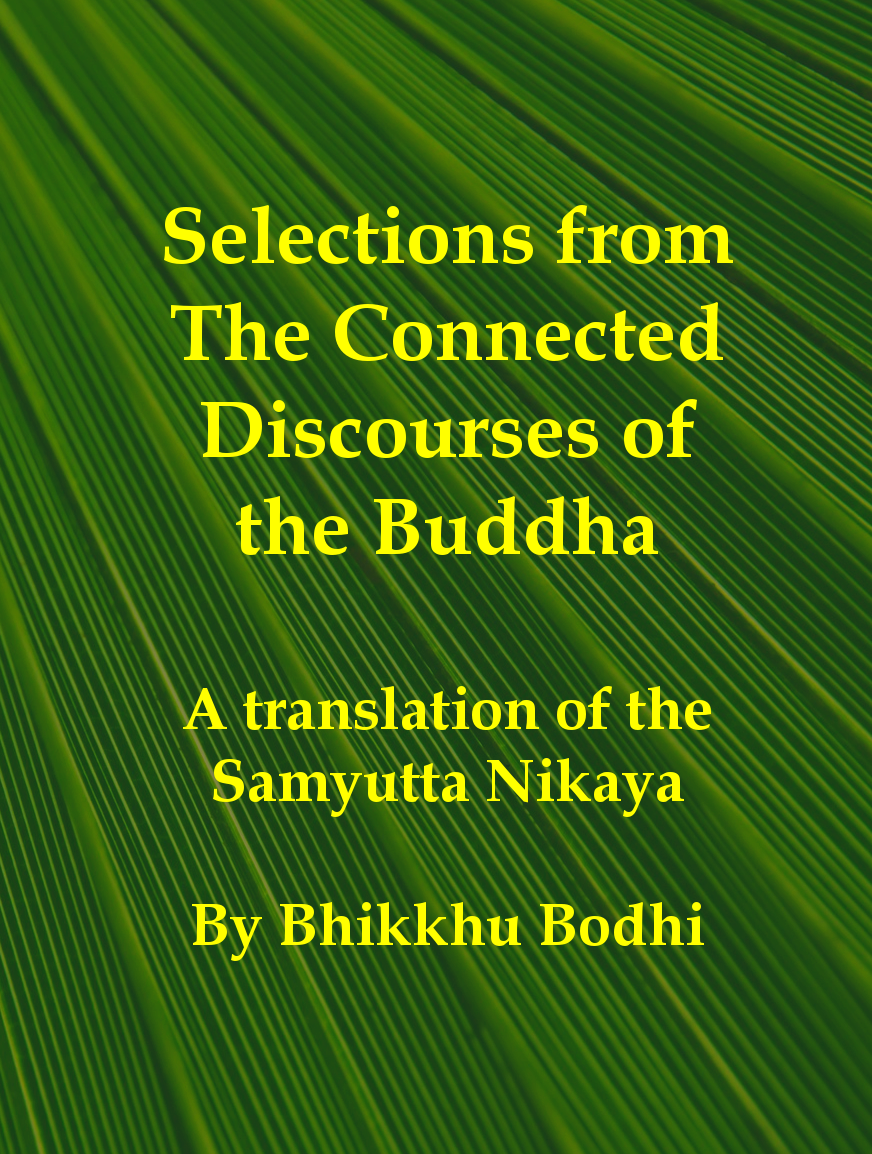 This is an ebook version of the over 800 suttas from Bhikkhu Bodhi's Connected Discourses of the Buddha: A Translation of the Samyutta Nikaya,  previously published on found on the Wisdom Publication website. These translations have been released for free non-commercial distribution.
You may like to use a checklist to track what you have read so you can at a later point go back and complete the nikaya.
For a complete translation of the Samyutta Nikaya as an ebook, you can download a translation by Bhikkhu Sujato.
These selections have been made available for non-commercial use only.
If you plan on buying the ebook version of the complete book, be sure to buy it from wisdompubs.org directly instead of from Amazon.
Related Pages:
Please report any errors in these books using the Contact Page or the comments below.